IMPORTANT: Please read all Instructions prior to installation.
Fitment Time: 3 - 6 Hours depending on Vehicle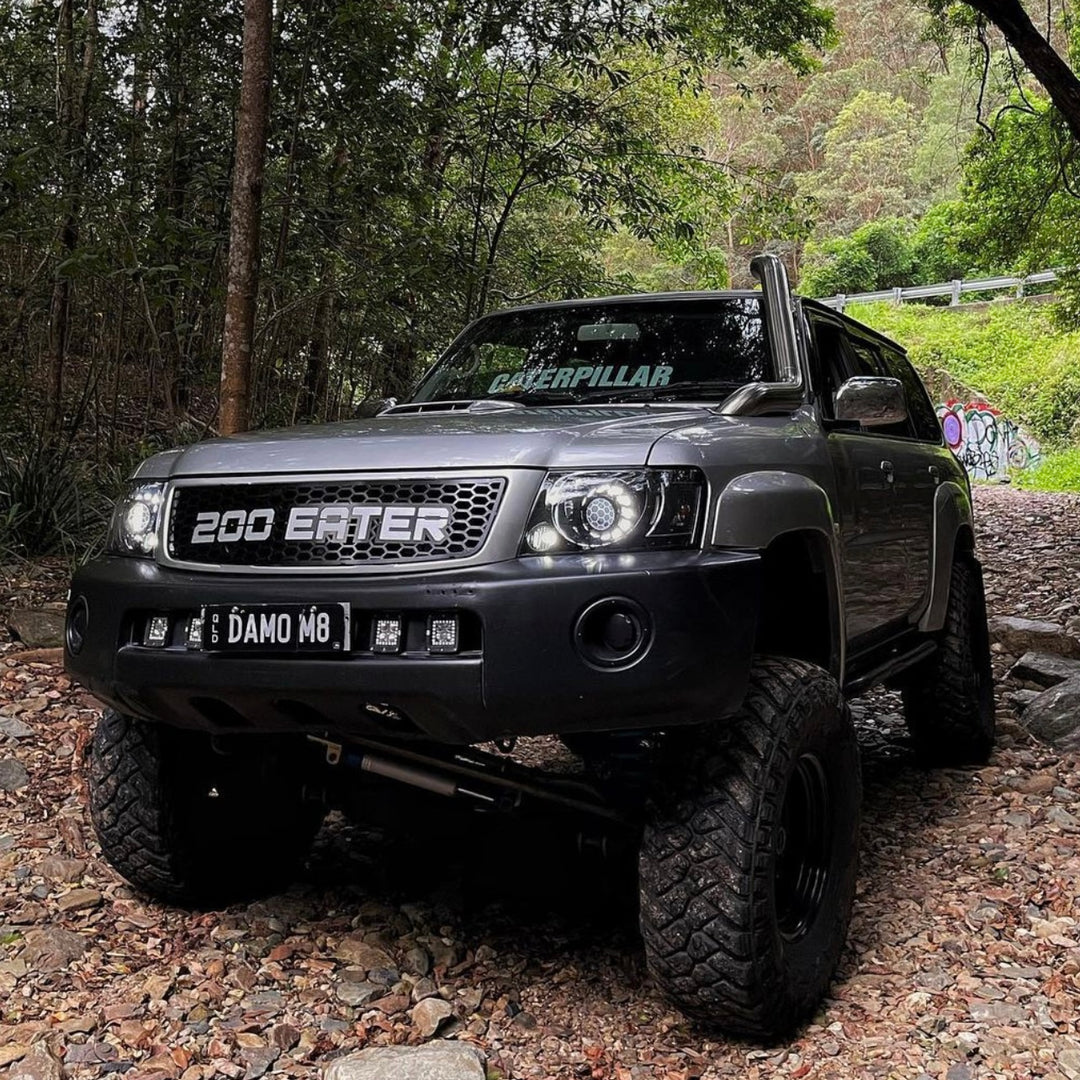 step 1: headlight removal
Ensure Headlights are not damaged from transit & there is nothing missing in your order.
You should have: Demon Eye Controller, RGBW Controller (for Angry Eyes & Turbine Variants), 2x Ballasts, 2x 1N1 H4 Adapters & Bulbs are pre-installed
Remove Grille, Bullbar and anything needed to remove your existing Headlights.
Locate and remove bolts from existing Headlights.
Remove Headlights, isolating indicators & park lights if needed
step 2: Wiring
For Angry Eye Headlights you will need to use Indicator (+) and Park Light (+) from the factory wiring loom
We recommend mounting controllers in the centre, behind the grille, under the radiator support
Refer to the wiring information below for Wiring Diagram
Mount Ballast(s) in a secure, well ventilated area.
Plug 1N1 Adapter from factory H4 Plug to Ballast
There are two ways to plug in the 1N1 Adapter to the Ballast. Ensure the correct orientation
Plug Ballast into Globe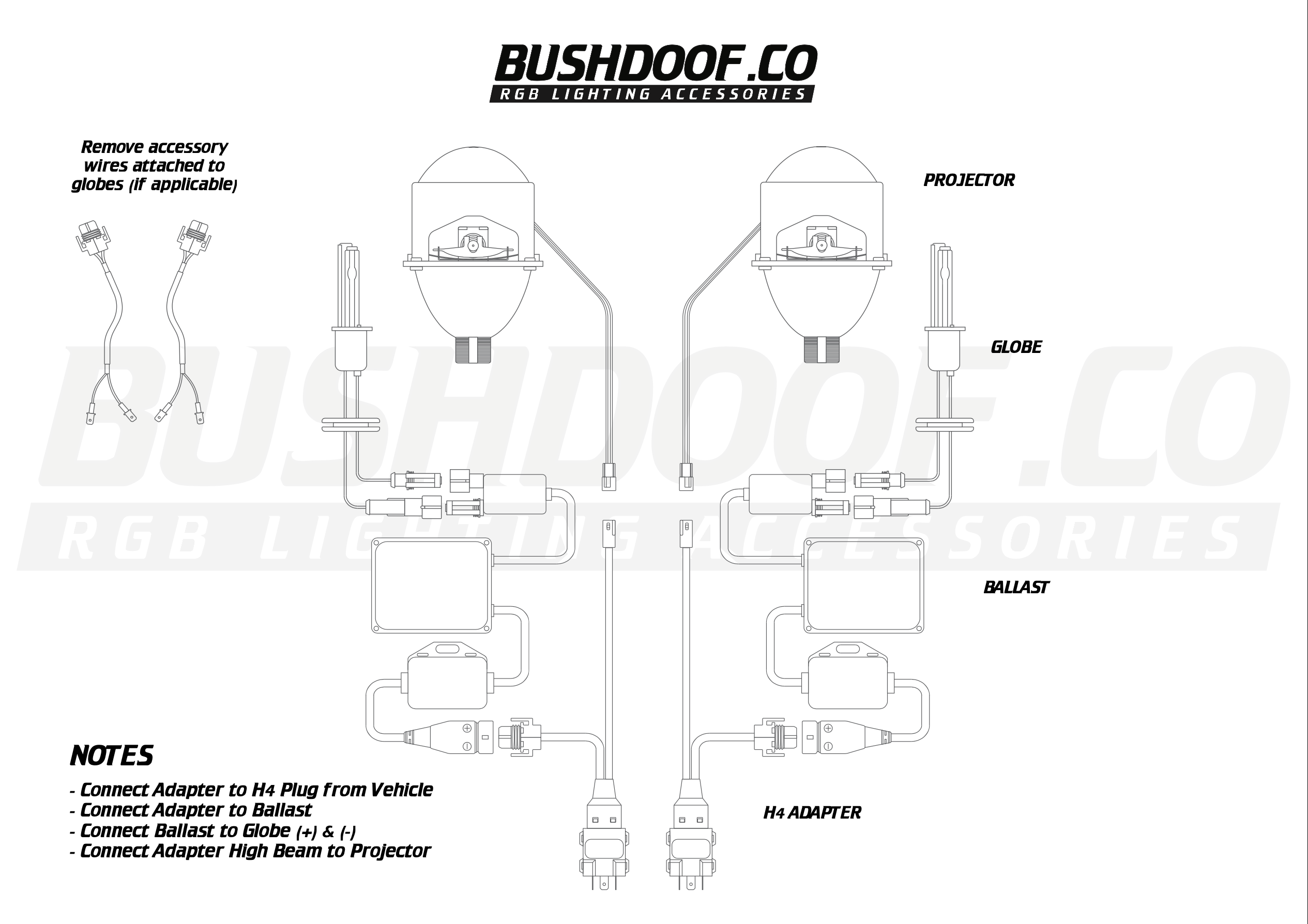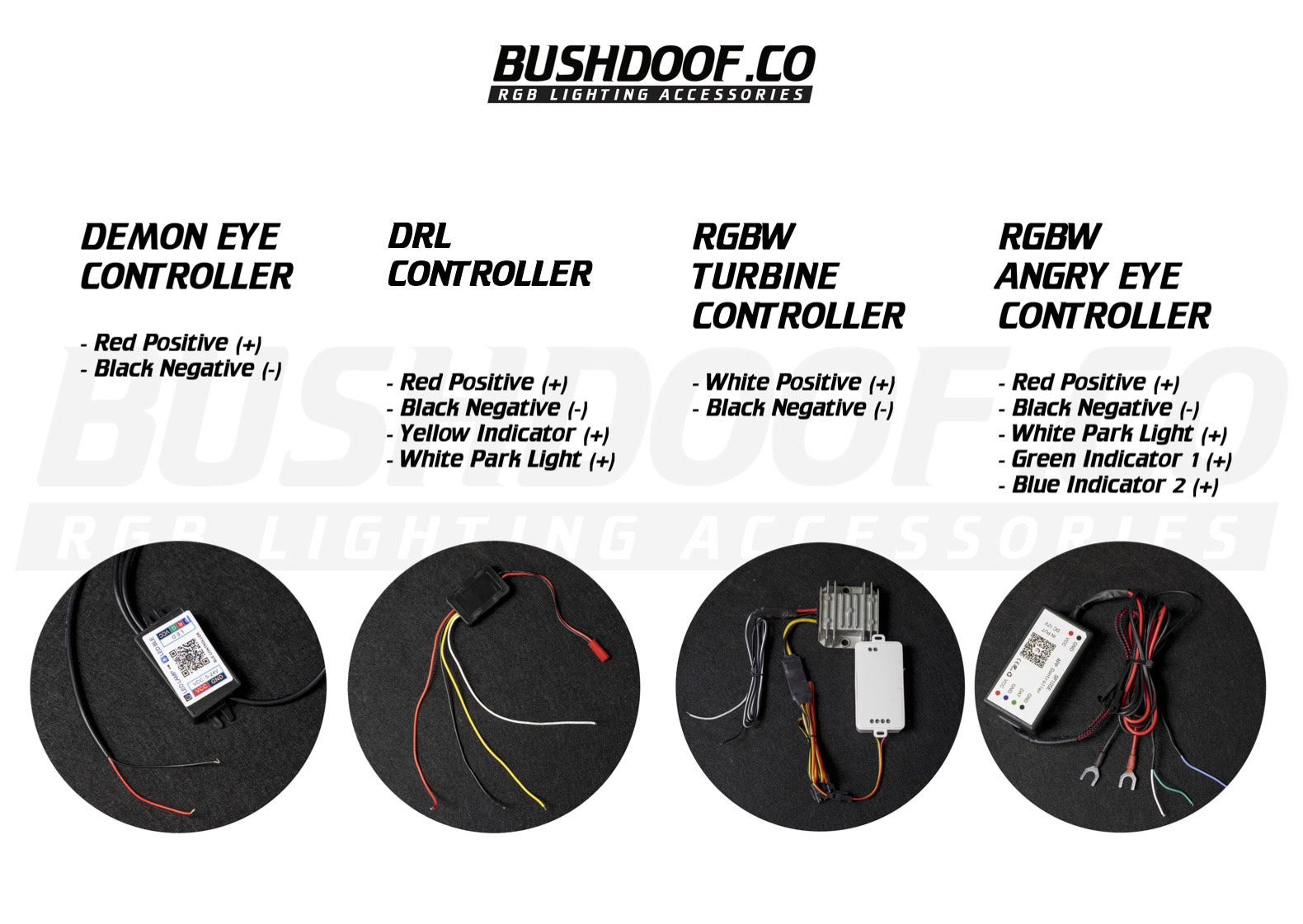 Chasing Angry EYE Headlights
step 3: headlight installation
Ensure all wiring works as intended
Now it is time to level your new Headlights
Mount Headlights with 1 or 2 bolts to replicate final position. Take not of Low Beam angle & height.
Make adjustments to both rotation & height from the guide below.
Once you are happy with the outcome reinstall Headlight & put everything back together.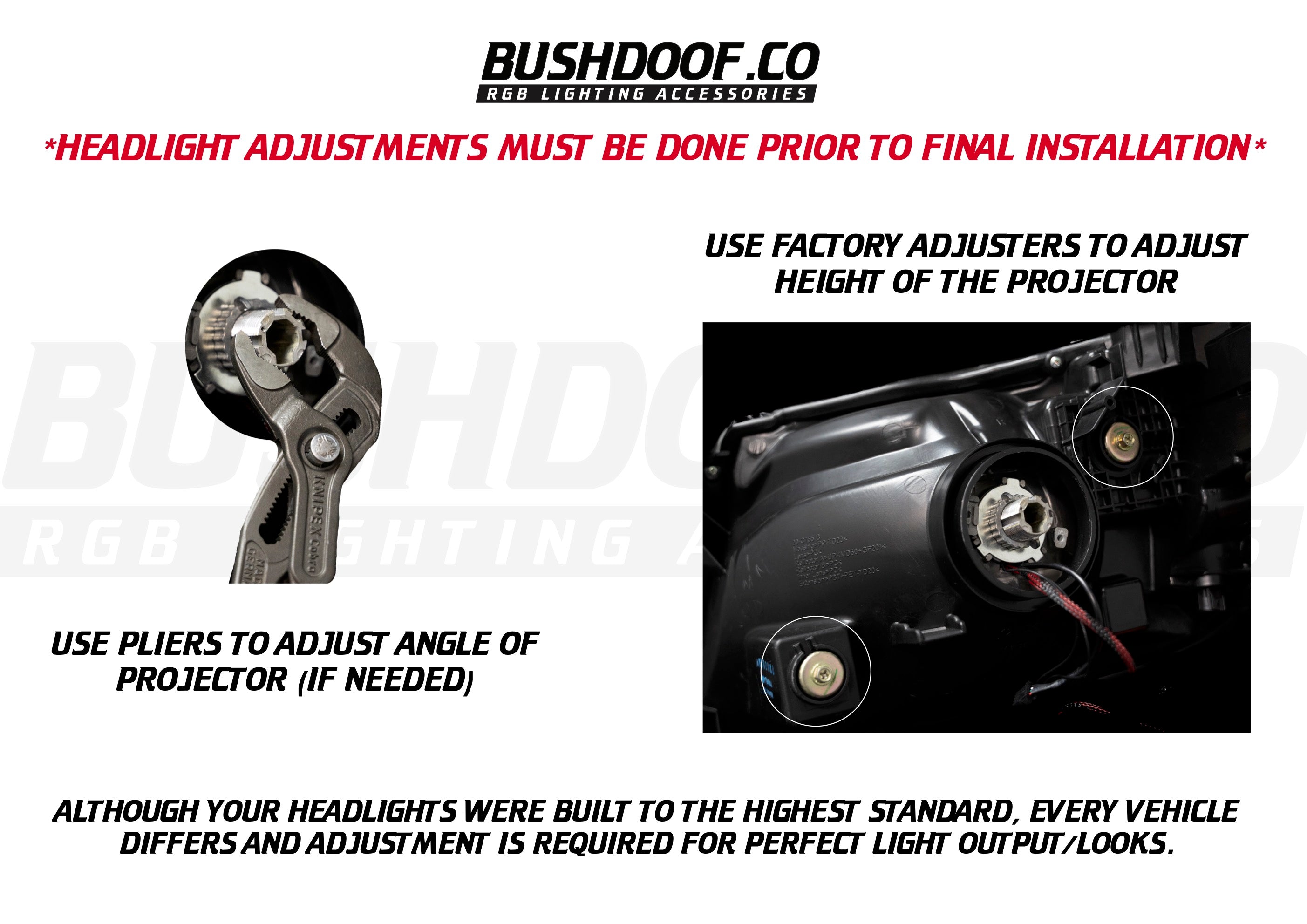 Step 4: USING YOUR HEADLIGHTS
It is normal to see moisture in your Headlights initially.
It is recommended to drive with your Low/High beams on to dissipate moisture out of your Headlights faster.
If moisture has not dissipated from the Headlights after 10 days of use, please contact us.
Download the App(s) below to take control of your Headlights. Ensure Location Services & Bluetooth Connections are allowed.
For the Magic LED App, Select the SP105E in the App to connect.
For the LED Lamp App, It should automatically connect in the App after selecting the 'Search' function.